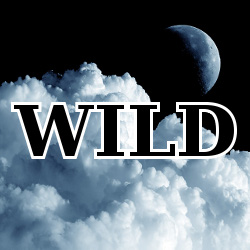 It's possible to fall asleep while remaining conscious.  When you enter a dream in this manner, it is known as a "Wake Initiated Lucid Dream".  This is one of my favorite methods for inducing lucid dreams.  This method tends to be easiest when taking an afternoon nap or early in the morning when you are in that half-awake / half-asleep zone.  Once you have become comfortable with this method, it gets easier to perform and can even be performed at most times of your choosing.
There is another effect this can have that I find really enjoyable.  Sometimes when the mind is rested but the body is tired, you can see some incredible dream-like imagery while remaining awake (eyes closed).  Not quite dreaming; awake enough to almost carry on a conversation, but while eyes are closed, you can literally see what could only be described as imagery from a dream.  You will have to see it for yourself as I don't think I am doing it justice trying to explain it.
One of the keys to using the WILD technique and also the first step is be relaxed.  There are many different relaxation methods to choose from.  Use your own or find one you like online, but the main point is that you should be relaxed.  The way I personally accomplish this is to get into a comfortable position and start to take moderately deep and medium to slow breaths.  Each time I breathe out, I relax as many muscles as I can.  You may wish to focus on muscle groups or particular limbs.  The trick here though is to keep from falling asleep.
This brings us to the other key to the WILD technique; staying conscious as you fall asleep.  You need to retain enough consciousness to recognize that you are dreaming.  The transition may be smooth enough to allow you to start seeing imagery similar to or the same as what you might see in your dreams.
How do I remain conscious as I fall asleep?  The most common description I have found is to focus on something such as how the bed feels, how your body is feeling, an arbitrary thought, or even just focus on an object in your mind.
One thing you want to be mindful of is that practicing the WILD technique can also induce an out of body experience or astral projection.  This is not a bad thing, but if you are trying to have a lucid dream, having an OBE (out of body experience) can be a little off-putting.  If you keep your intentions focused on having a lucid dream, your odds of avoiding an OBE will be greatly increased.  Intent is a very powerful tool when dealing with the sleep state.
If you happen to start having an OBE, just remain calm.  If you choose to go with it, try to only control your non-physical self.  If you try to operate your physical self, you will very likely awake and the experience will be ended.
The WILD technique is definitely one I would suggest trying and practicing.  As you get more experienced with it, you can expand and add to it to produce more profound effects.
Incoming search terms:
wild technique
wake induced lucid dream stories
Wake Initiated Lucid Dream
avoiding wild lucid dreams
photo of a wild dream
pictures lucid dreams
W I L D technique
wild astral projectio technique
wild lucid technique